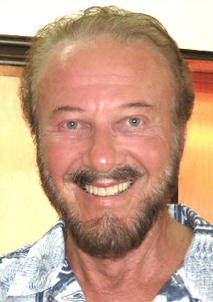 Author and anthropologist Richard L. Currier writes about contemporary society, comparative ethnography, the history of technology, paleoanthropology, primate social behavior, and Greek Island cultures. He received his BA and PhD in Social and Cultural Anthropology from the University of California at Berkeley, and he taught anthropology at Berkeley, the University of Minnesota, and the State University of New York. Currier is the author of UNBOUND: How Eight Technologies Made Us Human, Transformed Society, and Brought Our World to the Brink, (New York: Arcade Publishing, 2015), now available in hardcover, paperback, eBook, and audiobook formats from booksellers everywhere.
Richard is currently working on his next book, THE DISHARMONIOUS SOCIETY: Human Nature in a Technological World, which explores the clash between our human natures and the realities of daily life in contemporary society. In this new book, the author explores the numerous ways in which these disharmonies have produced a rising tide of mental and physical disorders—including chronic anxiety, depression, drug abuse, heart disease, obesity, and diabetes—that has spread like a plague throughout modern society.

Recent Media Interviews


"Relevant or Irrelevant?" On Public Radio affiliate Station KALA, a panel of historians interviews Richard Currier about the thesis of UNBOUND, asking him to explain how eight technologies determined the course of human evolution and human history.

Online Course Based on UNBOUND
"Technologies That Transformed Humanity"

This

10-day online course summarizes the theories set forth in UNBOUND, explaining how eight key technologies made us human and repeatedly transformed society.




Recent Articles

"Can We Colonize Other Planets?" The idea of colonizing other planets is a modern myth that flies in the face of the scientific facts about other planets and space travel.

"The Flowering of Symbolic Communication" How the invention of symbolic communication led to the sharing of knowledge, the creation of ethnic identities, the conceptualization of time, and the rise of civilizations.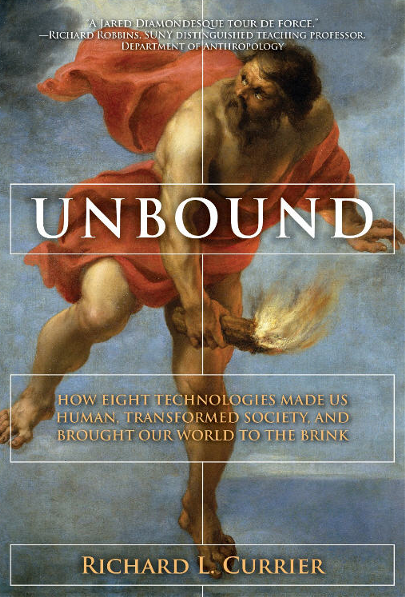 CLICK HERE to read chapter-by-chapter summaries of UNBOUND, access chapter bibliographies as well as endorsements by professional anthropologists, and view all illustrations included in the published book.